Fitbit was one of the very first wearable tech companies to bring us step counts, badges and calorie burn information to our phones with its early devices, like the Ultra, the Fitbit One and then the Fitbit Flex. 
Fast-forward nearly a decade to the present day and the company is still going from strength to strength. That's because the brand has stayed on top of what customers want and the latest health tech trends, but it's also stayed true to its simple, easy-to-use and accurate roots. 
These days Fitbit has a great range of products that are bound to suit most lifestyles and most budgets. From those who love running outdoors to those who love the gym to those who just want to count steps each day or even buy a tracker for their kids.
Because Fitbit caters for such a range of people, we think its products make excellent gifts, 
We've just seen the introduction of the Fitbit Charge 3, and earlier in the year we heard all about the Fitbit Versa. Last year brought around the introduction of both the Fitbit Alta HR and Fitbit Ionic smartwatch following on from the Fitbit Charge 2 and Fitbit Flex 2 that came out at the tail end of 2016.
Products such as the Fitbit Blaze and Fitbit Surge aren't available directly from the company any longer, but you can quite often find them on sale at third-party retailers so they're still included in the list below.
There are always rumors about new products from the company, so maybe we'll soon see an Ionic 2 or Versa 2, but it's unlikely we'll see anything new from the company for at least a few more months. 
It's also worth noting the company now has its own tracker for kids called the Fitbit Ace, but you won't find that below in our ranking as it's not designed for adult users.
Below you'll find our full ranking of the best Fitbit activity trackers that you can buy right now. We've taken design, features, fitness prowess, price and many other elements into account when making this list.
The best Fitbit is the Charge 3, which has a much larger screen compared to the last few versions of the Charge series.
It's one of the best fitness trackers you can use right now and comes with fitness features such as a heart rate tracker, guided breathing, swim tracking and improved notifications.
If you opt for the Fitbit Charge 3 Special Edition, you'll get Fitbit Pay compatibility as well. It connects with the GPS on your phone to keep track of your runs as well. 
Everything is just a bit better on the Charge 3, and considering it's the same price at launch as the Charge 2 it'll likely be a suitable tracker for anyone looking for a Fitbit in 2018.
Read the full Fitbit Charge 3 review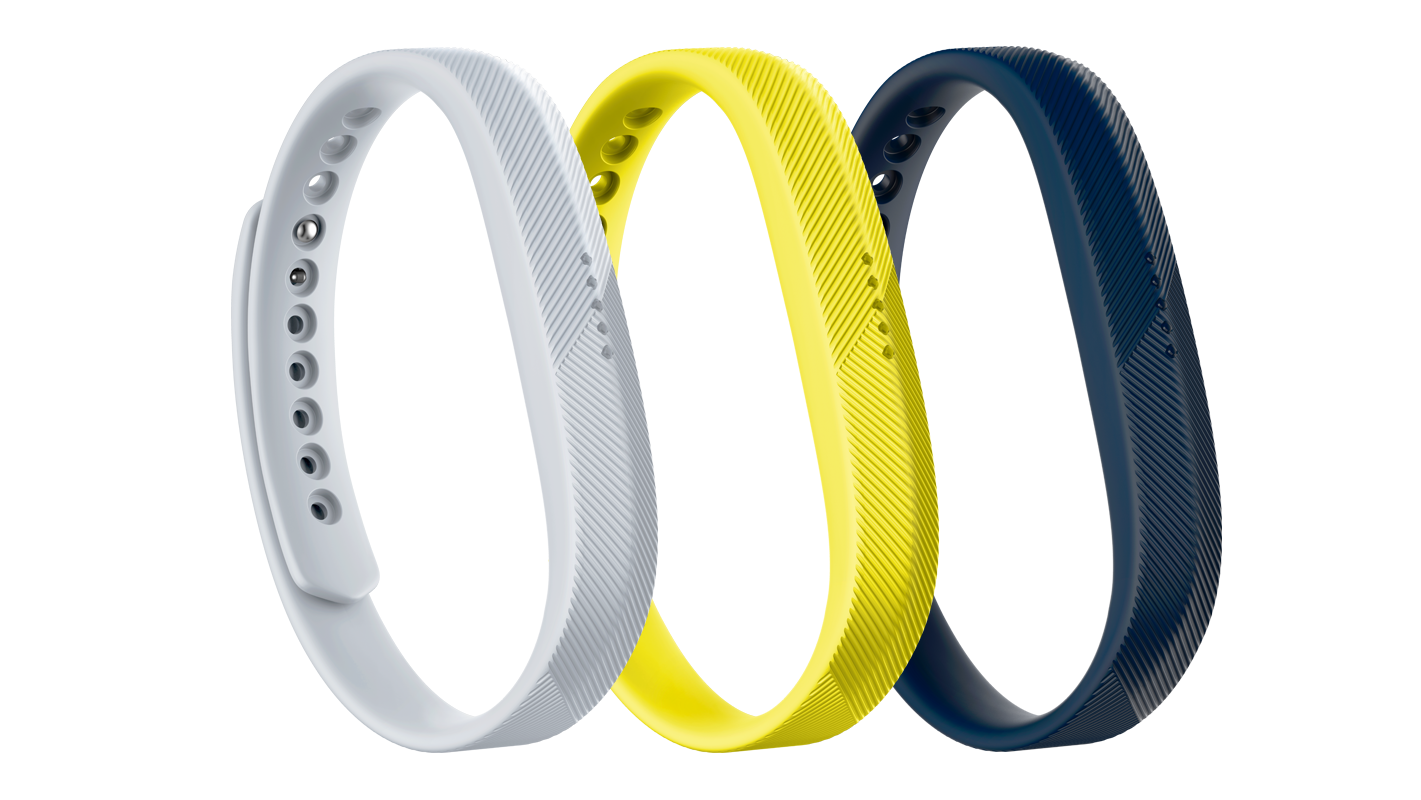 Do you want a fitness tracker that is easy to use and uncomplicated? The Fitbit Flex 2 may be the best device for you.
You'll be able to use this while swimming as it's waterproof and it'll also keep an eye on how well your dips in the pool are going. On top of that it comes with all the other basic tracking features you'd expect plus a slim and light design too.
It's a touch cheaper than the Fitbit Charge 2 as well, so it may be the perfect Fitbit tracker for you.
Read the full Fitbit Flex 2 review
What's next? Despite the Flex 2 being one of Fitbit's most popular trackers, we've yet to hear any leaks or rumors of the Fitbit Flex 3.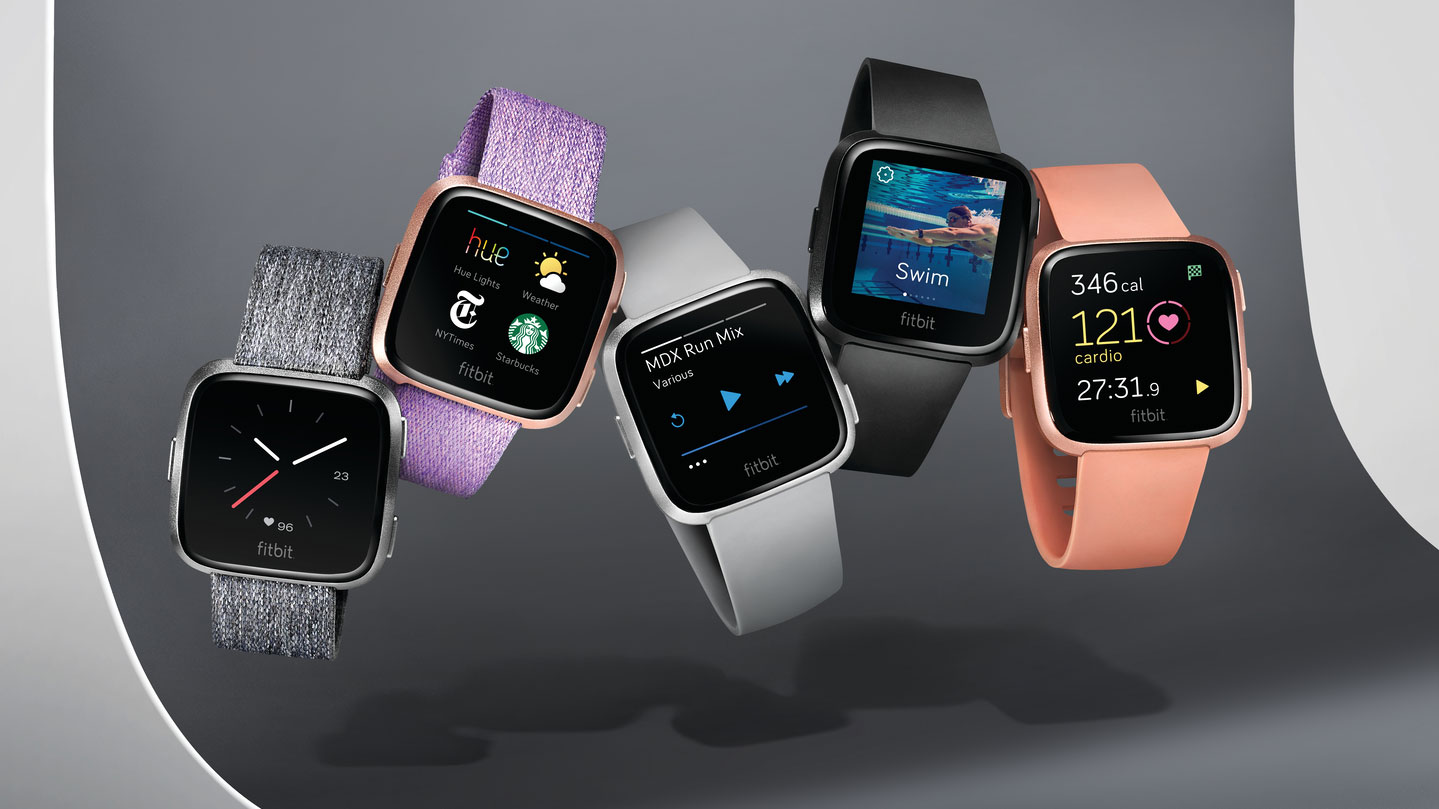 Packing a lot of the features we saw debut on the Ionic, the Fitbit Versa has condensed them down to a smaller package with a lower price tag and if you want a slimmer watch on your wrist this may be better for you than the company's first watch.
The price is already lower than the now cheaper Ionic, and while it doesn't feel as premium we enjoy the smaller design that sits closely to your wrist. It comes with Fitbit Pay, all of the apps on the Ionic, storage for music and much more.
If you're looking to use it for running the Versa is sorely missing GPS features so you'll have to take your phone with you to track where you're jogging, but it's still a great smartwatch from Fitbit.
Read the full Fitbit Versa review
What's next? Fitbit only released the Versa in early 2018, but we've put together a list of improvements we'd like to see if the company announces a Fitbit Versa 2.
If you're after a smartwatch from Fitbit, there's also this. The Fitbit Ionic isn't the fantastic smartwatch some hoped it would be but it succeeds if you're looking for a fitness focused device that can tackle running, weight lifting, swimming and much, much more.
Dedicated workout programs and Fitbit Pay are among the other highlights of the Ionic, but it doesn't perform as well as say the Apple Watch 3 or LG Watch Sport if you're looking for a full blown smartwatch experience. 
It's not cheap either and the Fitbit Ionic is also low in our list of the best Fitbit products because it's just very expensive for what it can offer you.
Read the full Fitbit Ionic review
What's next? As we near the year anniversary of the Fitbit Ionic's release, we've put together a list of things we'd like to see if the company decides to announce a Fitbit Ionic 2.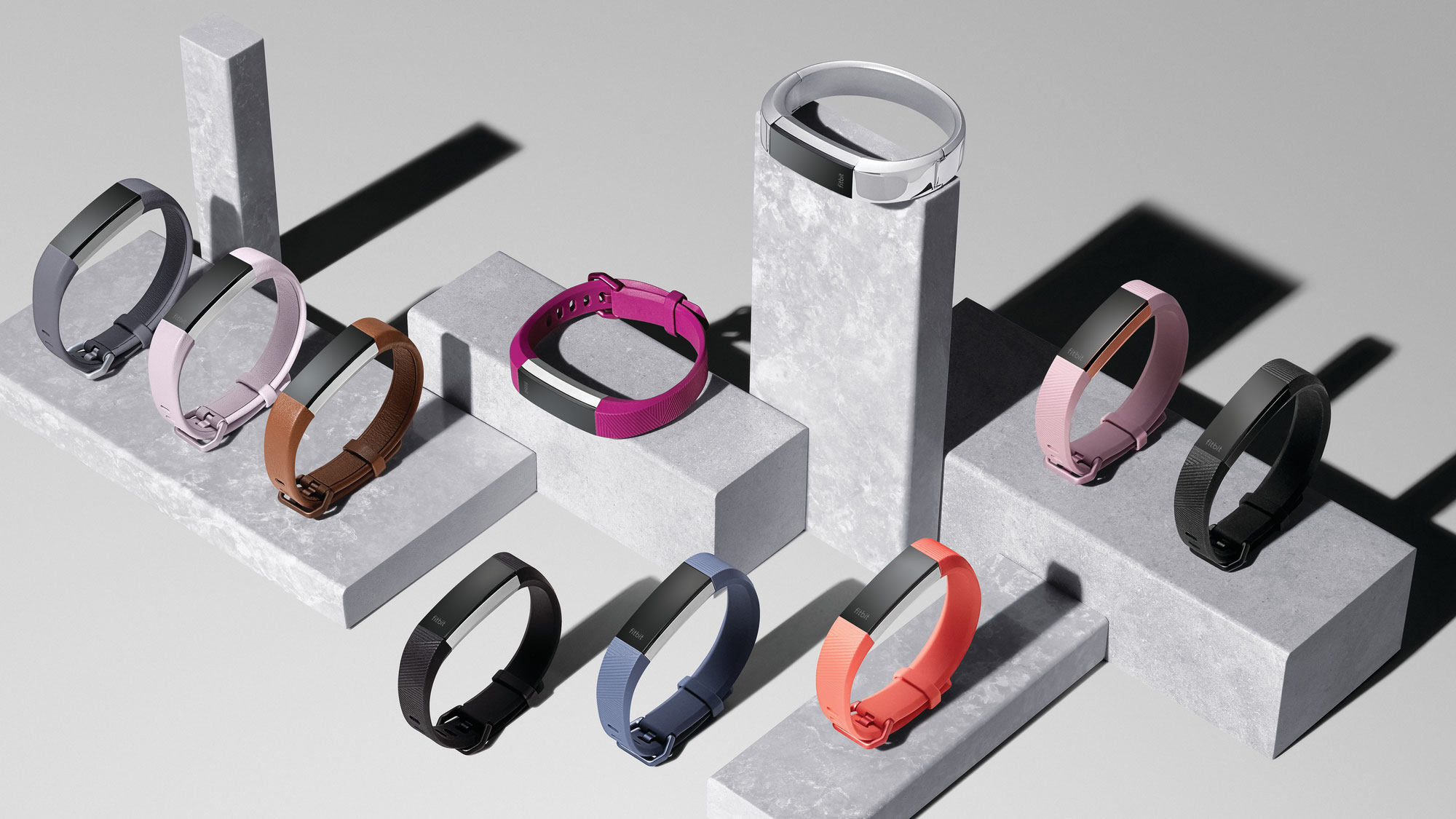 The Fitbit Alta HR takes the slim, stylish Fitbit Alta and jams a heart rate monitor into its slender frame, without bulking it up.
Where the original Fitbit Alta feels a bit light on features, and puts form over function, the Alta HR is an admirable tracker which goes beyond basic step tracking, but still looks good.
It's still not the most feature-packed – there's no GPS for a start – but it strikes a good balance and is the sort of thing you'll be happy to wear 24/7 (other than when swimming – this isn't waterproof), which is handy, because it can also track your sleep, and the heart rate monitor helps there too.
With basic message / notification alerts pulled from your smartphone and an almost week long battery life too, it's well worth considering if you don't need the features – or don't want the bulk – of something like the Fitbit Ionic.
Read the full Fitbit Alta HR review
Until earlier this year, the Charge 2 was our favorite Fitbit. It has a much larger screen compared to the original Fitbit Charge and the Charge HR, and it's packed with extra fitness features.
There's Multi-Sport tracking that allows you to keep a track of outdoor runs, walking, weight training and many more exercises.
It also connects with the GPS on your phone to keep track of your runs as well. You won't be able to use this in a pool though, if you want to go swimming with your tracker we'd recommend looking at the Fitbit Flex 2 above or the Fitbit Charge 3.
Read the full Fitbit Charge 2 review
The Fitbit Blaze is the dark horse of the Fitbit family. This is one of the stranger devices on the roster as it was (sort of) meant to be the first smartwatch from Fitbit, but it's not.
Despite the design, the Fitbit Blaze is just a fitness tracker at heart. The design is a little quirky, but that may be something you want to go for in a fitness tracker that you want to use more as a watch.
The display also offers up notifications for your text messages, but not for any other apps you may want to see. 
The Blaze does offer up a variety of fitness features – such as SmartTrack, which will track your exercise even if you haven't told the wearable what you're going to be doing – allowing you to burn through those calories quickly and easily.
Read the full Fitbit Blaze review
What's next? Don't expect to see a Fitbit Blaze 2. Instead the company replaced the Fitbit Blaze range with its newest smartwatch called the Fitbit Versa, which sits above in this list.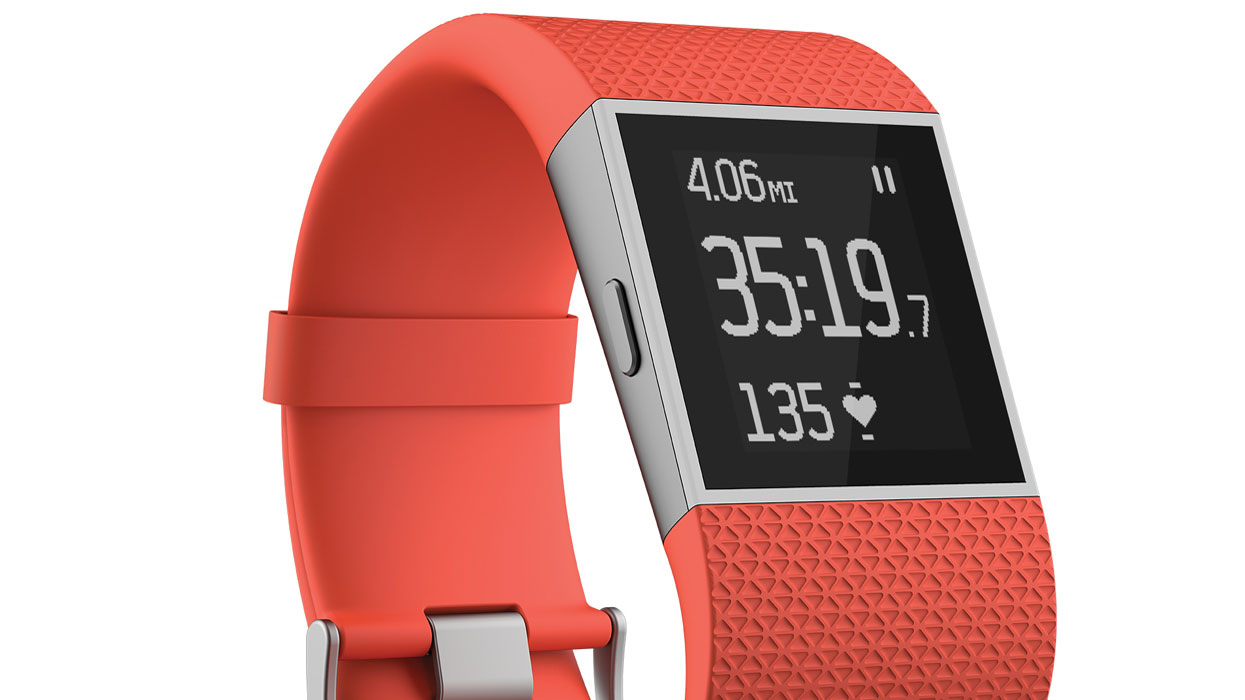 The Surge is no longer the most expensive wearable in Fitbit's stable thanks to the Ionic which replaced it, and that means it's now a lot harder to find a Surge on sale. The Fitbit Surge comes with GPS technology built-in, which means you can take it out without having to keep your phone in your pocket while you're jogging.
It comes with a heart rate monitor and a classic watch-like design that some of the other Fitbit products don't offer. There's a slightly weaker battery life on this Fitbit and the design isn't to everyone's taste, but if you like to run this is one of the best choices of Fitbit for you.
Be warned though, it may not be on sale for much longer. Fitbit has replaced the Surge on its official website with the Ionic, so it looks like the company has stopped selling it and you may now only be able to find it at third-party retailers, where stock will one day run out.
Read the full Fitbit Surge review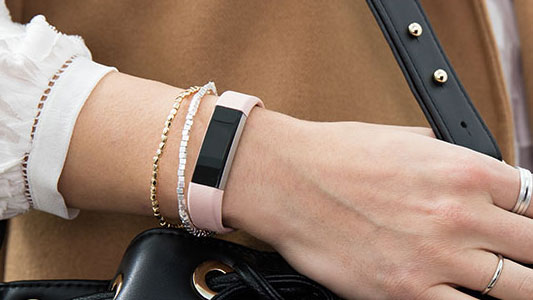 The Fitbit Alta has a big focus on the design rather than its fitness features. The style is customizable with various straps so you can switch them out for whatever you feel like that day – you aren't limited to just one choice as you are on some Fitbit devices.
In our review, we found it also had a week-long battery life, which is even more than the five days Fitbit claims for the Alta.
It's not all great though as the Alta's screen isn't very sensitive and it's not waterproof either. But if you're looking for an all-round fitness tracker, the Alta may be a good option for you. 
All of that said, the Alta's position in this list largely comes down to the fact there's now the Fitbit Alta HR, which is a far superior option and should be your first choice.
Read the full Fitbit Alta review